Jumping away from the hustle and bustle of the big city, heading for somewhere else where you can keep in touch with the nature and get cozy under the starlight instead of neon light in Baan Kwun Khiang Dow Bamboo house.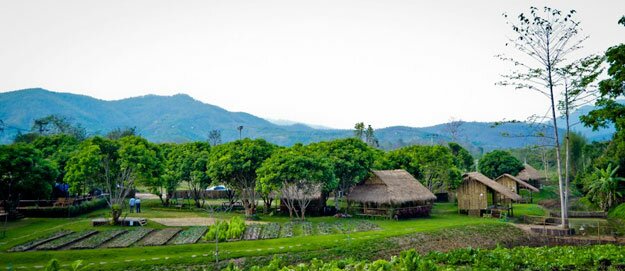 Accommodation :
If you have got an oversized cluster of family or friends then we are able to provide you with further tents, equipment and blankets for extra five hundred baht per person. you're additionally able to bring your own tent to use here for the extra value of one hundred baht per person.
Or you can get the exclusive guest house which has only 8 houses in various bamboo styles, they are for 2-4 people per house and it's only 500 bath per night so very cheap for the place like this.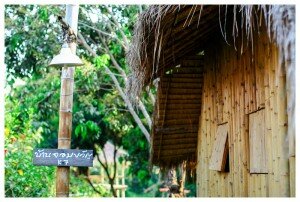 Restaurant :
This Bamboo House resort style is always connects with the natural so every food here is organics and non-toxic, they offers you many menu that consists of Thai and International dishes, whatever you wish, and of course every dishes is full of organic vegetables, coffees and especially wine with affordable prices.
Organic garden :
The highlight of Baan Kwun Khiang Dow resort is organic garden, it has over forty totally different varieties of vegetables and fruits and is fresh and safe for choosing at any time, everything is got A graded approved by agricultural expert so it makes sure that every stuffs are juicy, safe, and healthy. If you want to take home some fresh strawberry or fresh lettuce they will provide you a basket for picking up and cash you in a special price that ensure it will be lower than the local market!
Location :
Baan Kwun Khiang Dow Bamboo house is located at the suburb of Hang Dong district, it's only 30 minutes from Chiang Mai city or airport to here you gonna see the amazingly great scenery of green hills waiting for you here.
More Information :
Telephone No.:086-587-1676
Email : [email protected]
Visit Their website : http://www.baankwun.com/