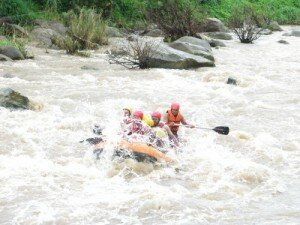 Attractions, water activities, one of Chiang Mai. It is very popular for foreigners to come white water rafting. Location and surroundingsSurrounded by nature The place is frequented by a steady stream of people. Especially the hot ones are very special to come relax and swim. And the rainy season, the water is quite suitable for rafting.
Kuet rapids located at Ban Sop Kai Kitchang Mae Tang district, Chiang Mai. It also has other activities like elephant rides and elephant trekking for tourists and visitors as well.
Activities
• Rubber boat is ideal for rafting. The next flood season for rafting is difficult to 4-5 with rocks and winding currents flowing through the forests and natural beauty. Challenging adventures to thrill the entire route.
• Elephant
• Cycling
• Thai Cooking Classes Introduction to Thai herbs, spices and rice
Local Market Tour
Individual hands-on methods
Learn how to make Thai Jasmine rice
Learn how to make popular Thai Dishes
Eat the food that you have cooked
Selectable Menu
Includes all ingredients for cooking
All food washed in safe, filtered spring water
Experienced English speaking Thai teacher
Dishes are also available in vegetarian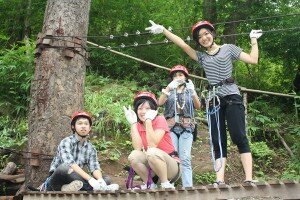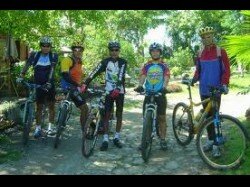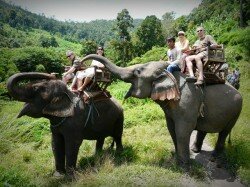 • Homestay accommodation and cheap food. Experience the lifestyle of the people in the mountain areas genuinely beautiful natural surroundings. It also offers a wide range of resort style accommodation needs of the tourists.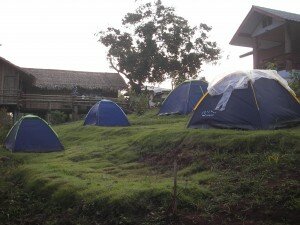 Departure from Chiang Mai to Mae Rim. Head north on Highway 107 approximately 30 miles to the intersection to see Pai. Hong Turn left into the highway meant that in 1095 approximately 5 miles to find three sets of traffic lights. Go through three traffic lights turn right, then left, then look to the left. Labeled Wat Kitchang. Is the empirically Heading into the district Kitchang again for about 20 kilometers to the mean. Travel time from the city arrived at this gang Kuet take about 1 hour.