Why milk is better for everyone? Milk can enhance your height by adding some more Calcium and Vit.D, milk does not hurt your liver like liquor and milk is not going to break your heart like that dude for sure(oops!). Today, Your Chiang Mai want to take you to some milk shop called 'Milk On The Rock'.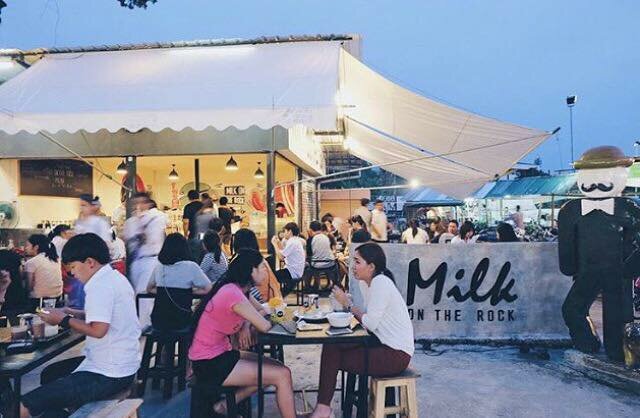 Milk On The Rock is the rocker stlyled milk shop where is located at Kad Nar More or Chiang Mai University's front market, it's near the fountain when you go straight from the front of the market then you can find the fountain and you will find this milk shop.
The menu of it is very variety and very different from the other milk shops because you have never see the milk menu which bar-a-like menu like this for sure and the price is very fair and cheap. The example milk menu are….
Ice on the rock #FYI you can choose your rock flavor to be green tea, chocolate or straberry.
Smoothie shot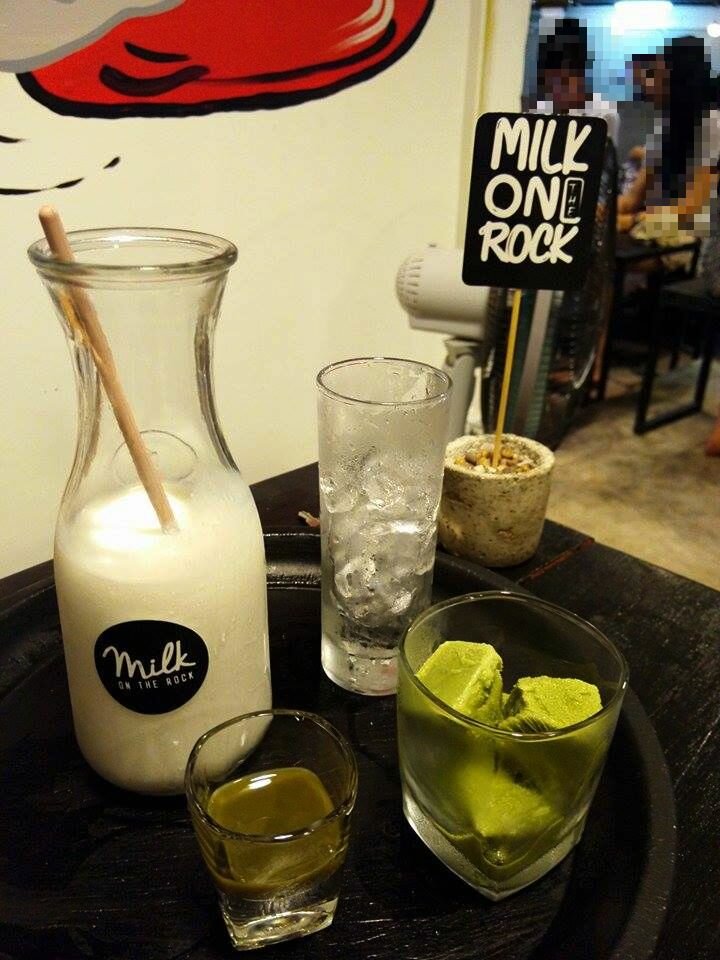 Milk Bucket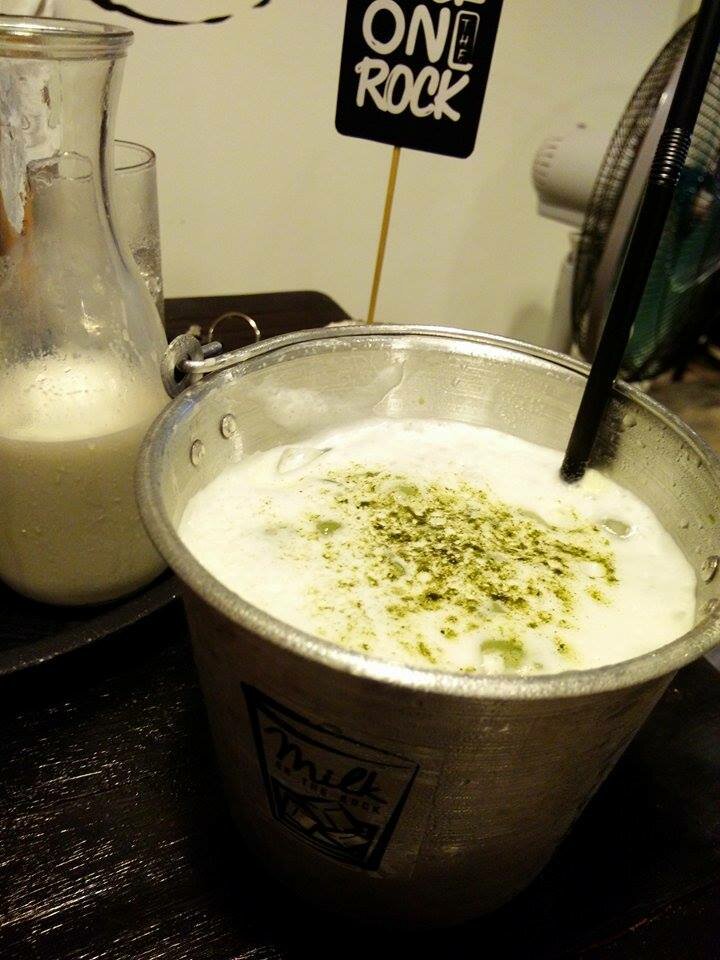 Gasoline Shot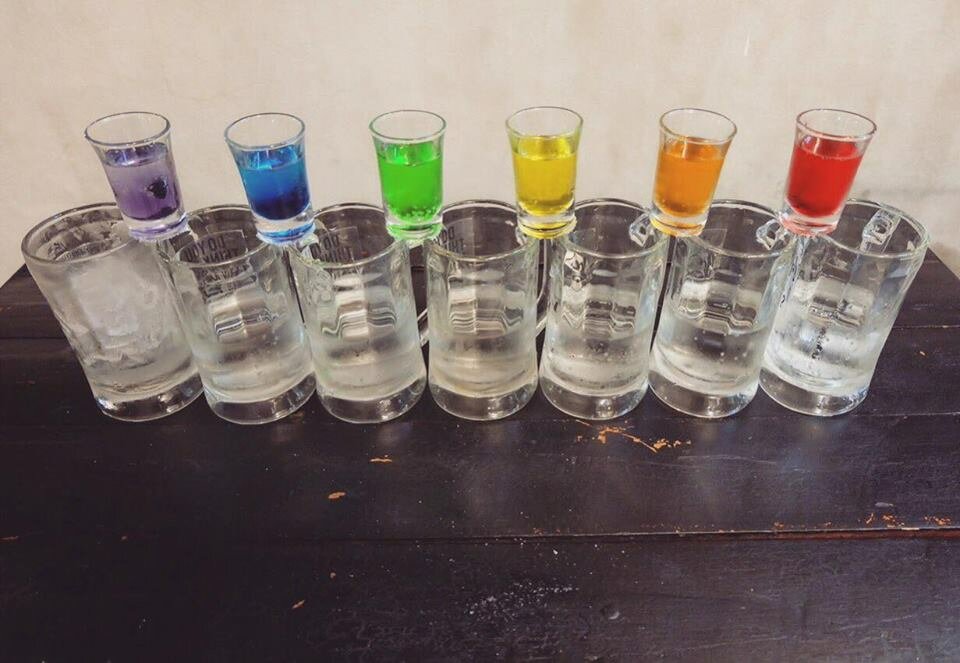 Honey Lemon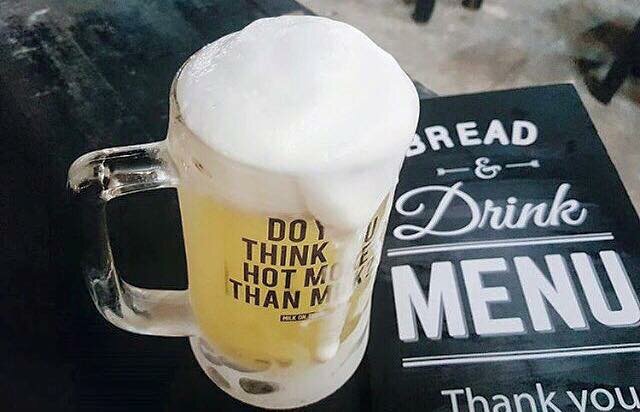 Bob's bucket
…you see? not that same, right? and not only its milk is very delectable but its bakery and appetizer are yummy too!
Tortila

Black bun ice cream

Toast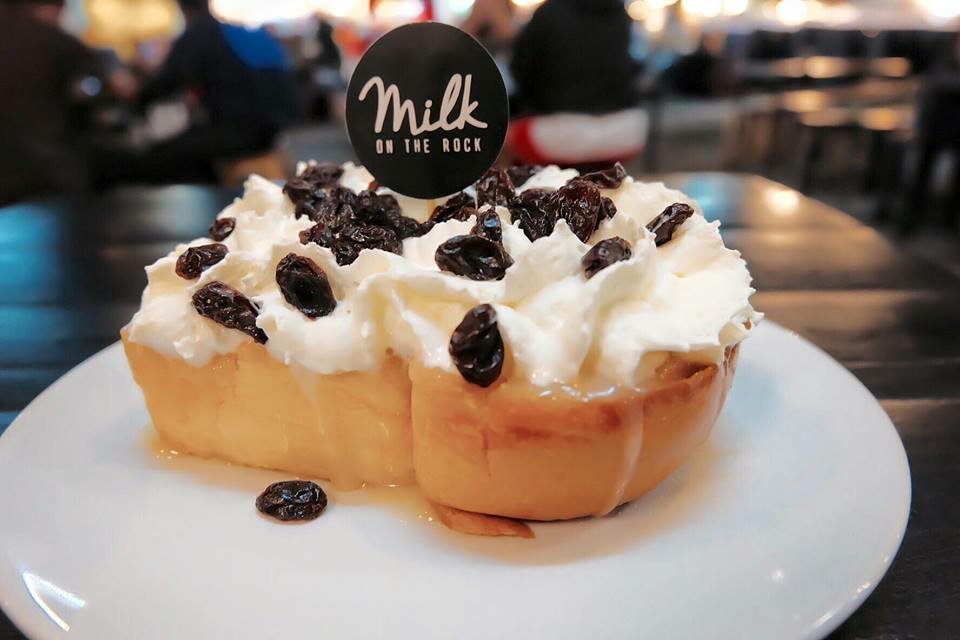 Milk On The Rock is open daily from 06.00 p.m. – 11.00 p.m.
For more information please call 0857161919
Map :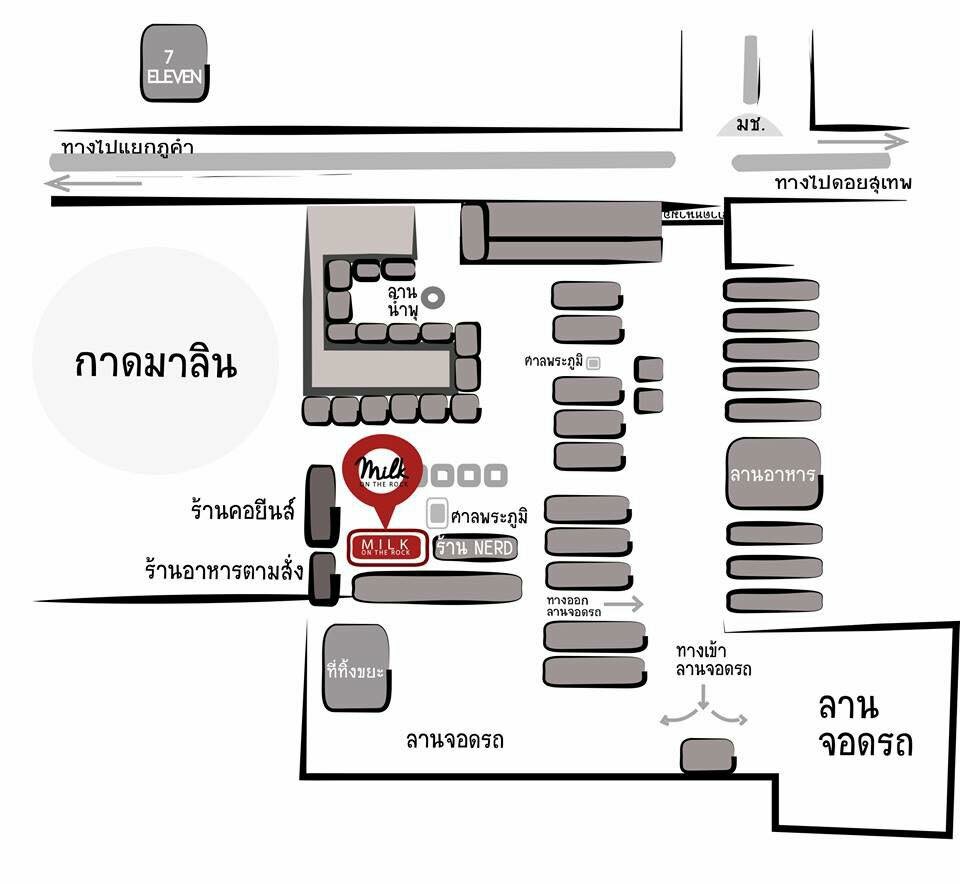 Photo from : www.facebook.com/Milkontherockcm and http://www.hungryfatguy.com/